vNode is an IoT Gateway
vNode can collect data from the following data sources
vNode is an IoT Gateway designed to provide connectivity between industrial systems and IoT Systems. Intended for system integrators who develop industrial automation or industrial IoT projects. vNode is the right communication platform between the plant floor and cloud applications. Whether you work with AWS IoT, Azure IoT, Google Cloud or any other cloud system, vNode is the perfect IoT Gateway.
An IoT Gateway is meant to gather data from control devices like PLCs or any controller and send it to the cloud. The IoT Gateway can either be software or hardware. vNode is Linux and Windows compatible, therefore it can be installed in Windows servers or Embedded Linux devices.
All you have to do is worry about your IoT strategy, if you are using it for Machine to Machine communication, Machine Learning, Artificial Intelligence, Big Data, Online Monitoring or any other business solutions, vNode will do the connectivity for you.
GE Digitai
Putting Industrial Data to Work Manufacturing and Digital Plant
Our customers are on the front lines of the world's toughest industrial challenges: enabling more renewable energy on the grid; reducing emissions; increasing plant productivity; adapting to demand and keeping their teams safe.
What is the Proficy Software Family?
The Proficy software family is the world's industrial software suite of choice to power your digital transformation journey. With more than 20 integrated products, you can continually innovate and improve, whatever your challenges are.
"GE Digital's investments in its comprehensive Proficy Unified Portfolio will greatly expand how it serves customers with modern HMI/SCADA and scalable historian technologies, as well as new products spanning cloud-based MES and analytics."
Craig Resnick, Vice President, ARC Advisory Group
Bentley

Collaborate in an digital twin environment, anywhere, anytime
Validate and Contextualize Design Changes
No matter what sources of design tools you use, no matter how many changes, see it and believe it.
Detect Clashes and Resolve Issues
Spot potential problems, consider solutions with peace of mind you are working with quality data.
Digitally Hand Over for Operational Readiness
Ramp up production 80% faster with digital handover of project information.
Turn Data into Actionable Information
Connect the physical asset to the virtual one to gain visibility to situational intelligence supporting decisions at every level.
Open Your Eyes with Insights
Advanced analytics and machine learning, simulation, and modeling help you gain operational and maintenance intelligence and resilience.
Collaborate Remotely – Your Future Depends on It
Troubleshoot operational problems at a distance and plan modifications based on actual performance.
Stratus

Industries Optimizing the Edge
Across industries and global organizations,
Edge Computing is driving seismic business change
Stratus Solutions
No matter the industry, companies are under unprecedented pressure to optimize business performance and efficiency. Automation and modernization are key – and downtime or lack of security are not an option. You work in an "Always On World."
Stratus solutions collect and analyze data at the source – the Edge of your core business processes. Whether you manage an assembly line, an oil and gas pipeline, water treatment plant, a smart building process, or biotechnology and device organization, you need to turn data into actionable results. Far from the cloud or your data center, decisions and actions need to be made at the edge, in real time with the right information, in the right place.
Our solutions and platforms are simple to install and implement, they operate autonomously with constant availability in rugged environments, and can protect your data, security, and reputation – at the Edge of your business. Stratus solutions are Simple, Protected, Autonomous.
XONA
Simple & Secure User Access Platform for Critical Infrastructure
XONA is the frictionless user access platform purpose-built for critical infrastructure. Its proprietary protocol isolation and granular controls deploy in minutes, immediately eliminating traditional attack vectors while providing authorized users full and secure control of their operational technology from anywhere. XONA is headquartered in Annapolis, MD and operates its research and development team in Ann Arbor, MI.
A trusted solution for a changing world.
Now more than ever, industrial organizations need the ability to remotely and securely access operational technology—anytime, anywhere, on any device. At XONA, we make that possible. We're trusted by GE, Baker Hughes, and other industry giants to deliver unmatched security without slowing the speed of work.
We help you attract and retain the evolving hybrid workforce.
The XONA platform delivers the same operational capacity your workforce requires, plus the mobility and work-from-anywhere flexibility they demand. We help you make the most of reduced revenues and shrinking budgets by driving significant improvements in financial and resource management.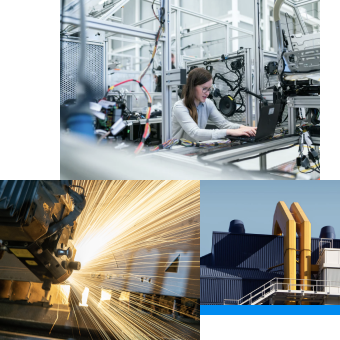 The user-facing component of an Internet-of-Things system is an application—sometimes more than one. IoT app development can be considered in a couple different scenarios. For consumer IoT devices, the typical app runs on an Android or iOS smartphone and tablet, and allows the consumer to connect to, monitor, and control the connected device. For industrial and commercial IoT systems, the typical app might be a dashboard based on the web, although mobile apps are increasingly common for industrial and commercial IoT systems as well. To make these user-friendly, Learn about userflow this idea makes apps easier to navigate for users. These design principles are universal.
There's machine learning APIs where you can send a data set — for example, one column for the tweet and another column for positive or negative or neutral — and then they send it back [through] the API and then you can reuse the model for data
High-speed, fault-tolerant logging to databases such as MS SQL Server, Oracle, mySQL, SQL Azure, PostgreSQL, Cassandra, MongoDB, MariaDB, SQLite, InfluxDB, and Access. Log IIoT data to multiple destinations at once with Store and Forward functionality to local and remote databases in an open format.
Get comprehensive MES operational visibility with Log Analytics
Collect, process, analyze and visualize log data from all machine sources either physical, virtual or in cloud environments
Get comprehensive insight to pinpoint errors that go beyond code fix through single pane of glass with application performance
We Build Solutions For Your Everyday Problems
Our Proven Process Produces Results
We're Here To Help Your Business Blast Off!
Through Creative Ideas, Innovation & Sheer Determination
We'd Love To Hear From You!
Fill out the form and our team will be in touch with you promptly. Thank you for your interest!
459/62 M.3 Nongkham
Sriracha Chonburi Thailand 20110
+6689-936-0629
info@mc-hunter.com
mc-hunter.com